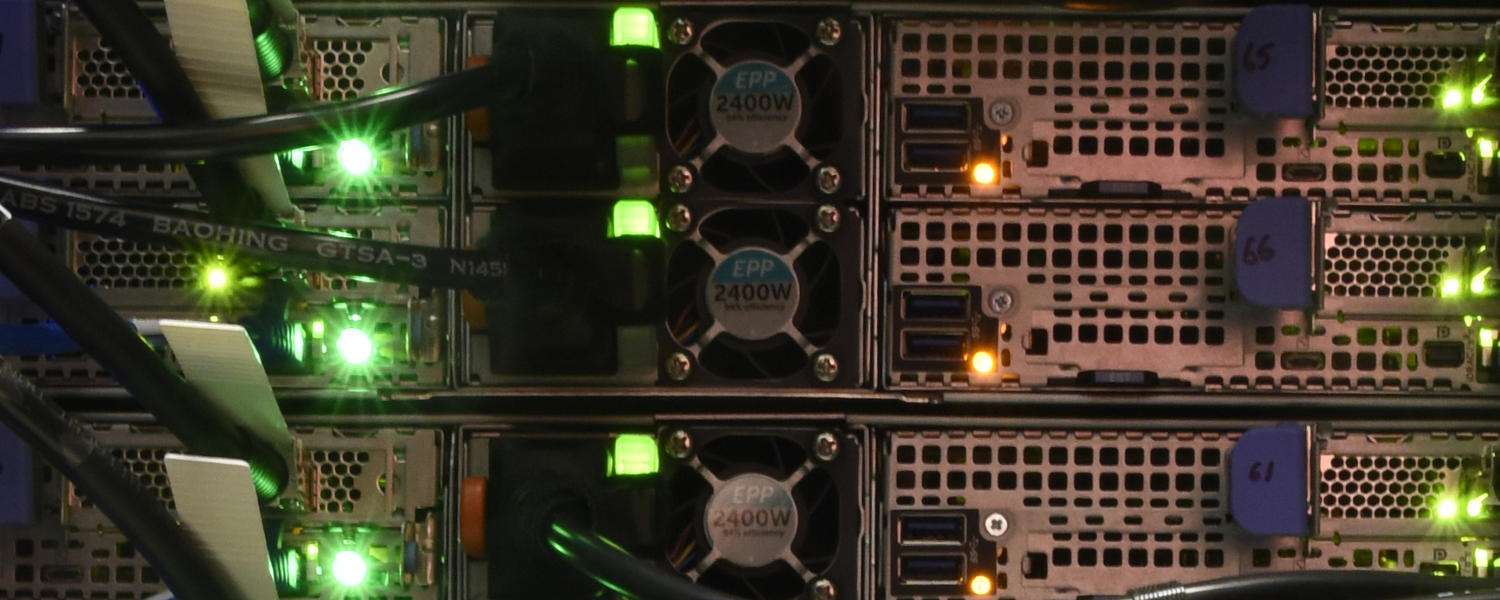 Research Computing Services (RCS)
Research Computing Services (RCS) is a consulting and support group that provides direct assistance to researchers in solving computational problems within their research projects. The RCS teams plans, manages, and supports high performance computing (HPC) systems used by researchers throughout the University of Calgary. 
Our primary focus is to meet the increasing demand for engineering and scientific computation by offering a wide range of specialized services to help researchers solve highly complex real-world problems or run large scale computationally intensive workloads on our HPC resources.
We help UCalgary faculty, students, or staff to select the right resources for their research, build specialized research software from source, and consult in parallelizing large computations to make the most out of our HPC systems. We also provide training, education, and consultation on the IT components of grant proposals.
Your research should not be limited by the computing resources that you can afford to own at your personal workstation (or pay for from a commercial service). Our resources include secure, high-speed storage, scheduled computing, and virtual machines that you can utilize at no cost on your research project.
The transition to computing on HPC resources can seem daunting, our Systems Analysts, Data Scientists and HPC experts are available to meet to provide guidance on your grant proposals and to discuss the software, algorithms, data, and computing resources needed to help you accomplish your research goals.
Expansion of Working Storage
With more researchers relying on computational models to achieve their research goals the existing working storage of the Advanced Research Computing (ARC) environment and the Medical Advanced Research Computing (MARC) Level 4 data environment were running out of storage space.  An additional petabyte was purchased and integrated into our existing NetApp Fas8200...
New additional 4PB on ARC
To meet our researcher's ever increasing reliance on big data and analytics, the University has invested in an additional four petabytes of storage into the ARC cluster. This NetApp FAS2720 is mounted on the /bulk file system and is to be used for large data sets...
Secure compute services for data analysis (MARC and DAT) now live!
We are excited to announce the go-live for two more new Secure Compute services for the UCalgary research community, effective today, June 12. These are available for SCDS share group members to process and analyze Level 4 data...
ResistanceDB supports applied research projects that use genomic approaches to address challenges and opportunities in Canada's natural resources and environment sectors. One of the challenges was the need to structure instrument data for transfer to processing systems...
Transition Region Explorer (TREx)
Transition Region Explorer (TREx) is a CFI-funded project and aims to be the world's foremost auroral imaging facility for remote sensing the near-Earth space environment. The biggest challenge was the data acquisition from instruments all over Canada feeding a processing system at University of Calgary. The project needed flexible and scalable storage for enormous continually growing data set...
Brain Injury Research in Children (BIRCh)
The Brain Injury Research in Children program (BIRCh) was established to respond directly to the concerns of patients, families, clinicians, and institutional decision makers surrounding Mild Traumatic Brain injury and Concussions in children and youth. One of the biggest obstacles were numerous sources of MRI images from all over Canada that are requiring extensive processing with image analysis tools...